Terrasea:Edit
Terrasea is the galaxy inhabitated by humans. In the holoverse universe, it is equvalent to "earth". It's major cities are covered by force fields to protect the humans from demon attacks. The force fields stops any being without human blood in them to enter, these force field are considered as the only safe haven for humans.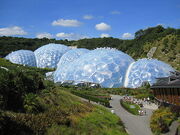 Inhabitatants:Edit
Humans
Demons
Alexandria: Main city of Terrasea. This is the capital of the cities and where the population of humans are the greatest.
Arcadia: Where crops are grown, and where the forest exists. Where majority of demons live, and the most dangerous place in Terrasea.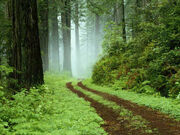 Portals: These areas led to other galaxies, allowing trade and sales with other beings for the humans.
Forsaken Territory: Where forsaken mainly thrive. They live in nests and in numbers.
Laciel's city: This is where the main HQ of Shadowchasers is located. Named after their patron.
Eden: The Lightbringer's base of locations. Named after the garden of eden.
Terrasea was named after a combination of two words. "Terra", meaning earth, and "sea".
Archie:Son of a-*shot* x.x 17:07, April 10, 2012 (UTC)