In Celtic Mythology,
Belisama
was a
g
oddess worshipped in Gaul and Britain. She was connected with lakes and rivers, fire, crafts and light. Belisama was identified with Athena/Minerva. She has been claimed to be the consort of
Belenus
with whom she shared certain attributes. Her name has been interpreted to mean "summer bright".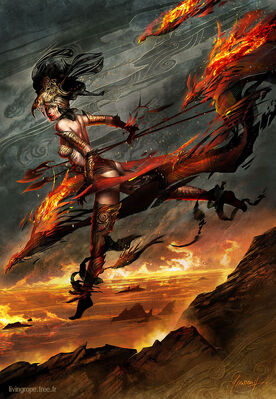 Enhanced Forging skills
Fire Manipulation
Light Manipulation
Water Manipulation
Ad blocker interference detected!
Wikia is a free-to-use site that makes money from advertising. We have a modified experience for viewers using ad blockers

Wikia is not accessible if you've made further modifications. Remove the custom ad blocker rule(s) and the page will load as expected.